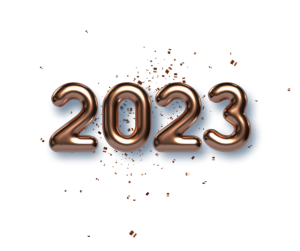 With a new year on the horizon, California employers should be prepared to address recent court cases and several changes in legislation that will impact workplace policies, including employee sick and bereavement leave, drug testing and privacy rights. Are you ready?
Our roundup will help you identify the issues relevant to your business in 2023; contact us to be sure you're in compliance.

Update Your Employee Handbook: New Laws Impacting Employer Policies in 2023
A number of new laws impacting employer policies and practices come into effect on January 1, 2023:
SB 1162: Pay Data Reporting and Pay Transparency. Senate Bill 1162 (SB 1162) requires California employers with more than 15 employees to include the pay scale for a position in any job posting. SB 1162 also requires more detailed reporting requirements for private employers with more than 100 employees. Further details are available in our prior alert here.
AB 2693: COVID-19 Notification Requirements. The notification requirement for potential COVID-19 exposure was set to expire in 2023. Assembly Bill 2693 (AB 2693), however, extends some notification requirements until January 1, 2024. The extended law requires employers who receive notification of potential exposure to COVID-19 to provide written notice of potential exposure within one business day to all employees at the worksite. AB 2693 also amends the duties of an employer when notified by an employee of potential exposure to COVID-19. Employers are no longer required to report COVID-19 cases to the local public health department. Employers may elect to either provide written notifications of potential COVID-19 exposures or utilize a worksite posting with the required information.
SB 523: FEHA Reproductive Health Decision-Making. Senate Bill 523, called the Contraceptive Equity Act of 2022, contains a provision that makes it an unlawful employment practice to discriminate against an applicant or an employee based on reproductive health decision-making.
AB 1949: Bereavement Leave. Assembly Bill 1949 (AB 1949), makes it unlawful for employers to refuse an eligible employee's request to take up to five days of unpaid bereavement leave upon the death of a family member as described in the statute. While the leave can be unpaid, the employer must allow the employee to "use vacation, personal leave, accrued and available sick leave or compensatory time off that is otherwise available to the employee." AB 1949 also requires that the bereavement leave be completed within three months of the date of death, and specifies that the bereavement leave need not be taken consecutively.
What this means for employers: Employers should review these new requirements and ensure that all relevant policies are updated, including procedures for posting new jobs, handling employee leave, and responding to COVID-19 exposures.
The California Privacy Rights Act Amends Existing Law
The California Privacy Rights Act (CPRA) expands some rights created by the previously implemented California Consumer Privacy Act; many of the rights and obligations created by the CPRA become effective on January 1, 2023. Notably, employees and job applicants will now be included in the definition of "consumer," with the same rights to their personal data. Starting next year, employers must disclose a variety of privacy rights to employees, including the right to delete, correct, access or limit the use of personal information.
What this means for employers: Companies subject to the CPRA's requirements will face additional administrative complexities and costs even if they were already complying with the CCPA, as they must revise their policies and their privacy notices pursuant to the changes and prepare themselves to comply with new obligations.
Click here for the full article on this topic.
All in the Family: California Leave Laws Expand Coverage to "Designated Persons"
As employers subject to both the California Family Rights Act (CFRA) and the Family and Medical Leave Act (FMLA) are well aware, state law provides a more expansive definition of "family member" than federal law, allowing employees to take leave to care for not only spouses, parents and children, but also parents-in-law, siblings, and grandparents, among others. The California legislature has now widened the gap between the CFRA and FMLA even more through statutory amendments recognizing the importance of employees' "chosen families."
Specifically, under Assembly Bill 1041 (AB 1041), employees will be able to take CFRA leave to care for a "designated person," defined as "any individual related by blood or whose association with the employee is the equivalent of a family relationship." What type of relationship constitutes "the equivalent of a family relationship"? Lawmakers declined to elucidate, so one can safely assume the courts will weigh in at some point.
The "designated person" concept is not limited to the CFRA. AB 1041 also amends the Healthy Workplace Healthy Family Act of 2014 (also known as the California paid sick leave law): as of January 1, employees will be able to use paid sick leave to care for a designated person. Significantly, however, for the purposes of paid sick leave, a designated person is any person "identified by the employee at the time the employee requests sick leave," no biological or familial-type association required.
What this means for employers: While the contours of these expanded employee rights remain unclear, employers should take certain steps to minimize potential legal exposure, including working with counsel to update existing policies and applying legally authorized limitations as to when and how frequently employees may identify "designated persons."
Keeping California Green – Off-Duty Cannabis Use Set to Become New Protected Characteristic Under the FEHA
Though California legalized recreational cannabis use in 2016, employers have been free to screen for cannabis use in pre-employment drug tests and maintain drug-free workplace policies that, consistent with federal law, treat cannabis as a Schedule I controlled substance. As of January 1, 2024, however, the Fair Employment Housing Act will prohibit discrimination based on an applicant's or employee's off-duty cannabis use.
As the legislature explains in Assembly Bill 2188, "when most tests are conducted for cannabis, the results only show the presence of the nonpsychoactive cannabis metabolite and have no correlation to impairment on the job." Such tests, therefore, do not actually do what they are intended to do—determine whether an employee is impaired while on duty—and should not be used as the basis for employment decisions. Rather, employers should utilize "alternative tests" such as those that measure an employee against their own "baseline performance," or tests that measure the presence of THC in an employee's bodily fluids.
While this may sound straightforward, the legislature fails to identify a single accepted "alternative test." Moreover, to the extent such tests exist, questions remain as to their reliability, validity, accessibility, and practicality. For example, how, when, and under what circumstances can and should an employer measure an employee's "baseline performance" when this "baseline" will only be relevant if, at some undetermined point in the future, there is reason to suspect an employee is impaired on the job?
What this means for employers: Given the litany of potential complications, employers are encouraged to work with counsel early to explore various options and begin crafting and refining updated policies for 2024.
NLRB General Counsel Continues Pro-Union Agenda Setting
As we discussed in last year's roundup, the National Labor relations Board (NLRB) continues to attempt to support President Biden's promise to be "the most pro-union President leading the most pro-union administration in American history." At the head of this charge is NLRB General Counsel Jennifer Abruzzo.
The NLRB is the independent federal agency responsible for enforcing federal labor laws. The NLRB is divided into two primary parts: the five-member Board charged with hearing disputes and resolving them through quasi-judicial proceedings; and the Office of the General Counsel, responsible for investigating and prosecuting complaints and filing unfair labor practice charges.
In effect, the General Counsel takes positions in administrative suits against employers or unions, and the five-member Board decides whether to adopt those positions as Board precedent. Abruzzo has set aggressive goals for the NLRB. For example, in the last year, she has called for the NLRB to prohibit "captive audience meetings" in which employers require employees to listen to speeches from managers and consultants explaining their positions on unionizing. She has also argued that the NLRB should require employers to grant union recognition once a majority of workers sign cards saying they want a union – foregoing the traditional election process. Abruzzo has also pushed the NLRB Regions to seek more emergency injunctions in federal court, for instance, to quickly reinstate pro-union workers the board believes were fired illegally.
What this means for employers: Employers should be aware of this aggressive agenda setting and understand that the regional NLRB offices may be more forceful in their investigation of unfair labor practice charges. As such, employers, both union and non-union, should consult with employment counsel in order to make appropriate updates to their policies and practices and to ensure they remain compliant with applicable law.
Punch Rounding Not Absolute Defense to Wage Claim
Employers sometimes adopt punch rounding policies for employee time keeping in circumstances where it is difficult to determine exactly when the employee starts and stops working, to simplify the calculation of pay, and to render wage statements easier for employees to self-audit, a practice which has been recognized as neutral and practical by the US Department of Labor and the California Supreme Court. The recent Camp v. Home Depot, however, ruled that an employer's use of punch rounding is not an absolute defense to a class action wage claim if the employer could and did track the exact time an employee worked each shift.
What this means for employers: Camp serves as a reminder that non-exempt employees must be paid for the actual time during which the employer knew or should have known that the employee was working on its behalf and that shortcuts, even ones that are devised to be fair to employees, may not function as an absolute shield against wage claims. California employers should work with their counsel to understand the full implications of any punch rounding policies they employ.
Click here for the full article on this topic.
Hotel Workers' Rights Ordinance Passes In Several Southern California Cities, With More to Follow
Los Angeles City Council passed a new law requiring Los Angeles hotels to "ensure their workers' safety and fair compensation." It purports to do so by imposing sweeping new requirements, including a higher minimum wage, personal security devices for workers and around the clock security requirements, limits on the square footage workers may clean in a workday and much, much more. Other cities, such as Glendale, Irvine, Long Beach, Santa Monica and West Hollywood have passed similar ordinances, with more cities expected to follow.
What this means for employers: The ordinance brings forth significant changes and additional costs for the vast majority of hotels in Los Angeles. Although it is possible to obtain a one-year exemption from the new ordinance if a hotel can demonstrate compliance would force it into bankruptcy, to shut down, or to reduce either its workforce by more than 20 percent or its workers' total hours by more than 30 percent, it is unclear if a property can seek to extend this protection if the adverse conditions persist after the one-year reprieve.
Click here for the full article on this topic.
---
About JMBM's Labor & Employment Practice
JMBM's Labor and Employment attorneys counsel businesses and management on workplace issues, helping to establish policies that address problems and reduce job-related lawsuits. We act quickly to resolve claims and aggressively defend our clients in all federal and state courts, before the Department of Labor, the NLRB, and other federal, state and local agencies, as well as in private arbitration forums. We represent employers in collective bargaining negotiations and arbitration.
This update is provided to our clients, business associates and friends for informational purposes only. Legal advice should be based on your specific situation and provided by a qualified attorney.